We're Getting Mutants in the MCU - The Loop
Play Sound
Listed below are the updates from the past year which have been shared with the public. This does NOT include any information and progress that has been made and not yet published. Understand that much more progress may have been made since! Have a pawsome time looking through the current public updates.
September 9th 2020
On September 9th 2020, Alondra posted two videos from one of our Workshoppers, Kaset. These videos were available for all to view and showed a remake of the old Bearville login page alongside a video of several remade minigames from Bearville that we all know and love! The minigames were shown to be fully functioning and likely ready to be placed in game. Please note that these may not be the only minigames functioning and ready. Only a few are shown in the video.
Homepage Remake: https://www.youtube.com/watch?v=A-B3lvBQw6U&feature=youtu.be
Minigame Demo: https://www.youtube.com/watch?v=fDiiNqIC1nE
October 13th 2020
On October 13th 2020, one of our Workshoppers Kaset went on a discord livestream to broadcast some features of the remade website. Not everyone caught the livestream whilst it was going on, however Nubs managed to secure some screenshots which she shared in the bvr-updates channel on the 18th. Below are the screenshots that Nubs posted to our discord!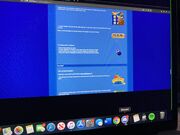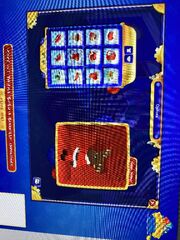 November 10th 2020
On November 10th 2020, CyBearGuide Nubs posted in the bvr-updates channel on our Discord letting members know that a demo version of Bearville was now available to play! In this demo, users could visit a Cub Condo, change the outfits of two Furry Friends, play Run Fur the Stuffing and play Friendship Forest Photo Safari. This was a singleplayer demo and there were no other members in game at the same time as you. Unfortunately, with the death of Flash at the end of 2020, this demo is no longer available to play.
January 1st 2021
On January 1st 2021, CyBearGuide Abbie posted in the bvr-updates channel about several new updates. Firstly, a new developer blog post had been posted to our Bearville Rewritten youtube channel! Here, ChloeRocks (voiced by Nubs) and Xtrnall spoke about lots of different things surrounding the progress we had made. The video of the developer blog is posted below! The second update that Abbie notified the server about was a forum posting contest over on our Bearville Rewritten Forums! Both of these are linked below.
Developer Blog: https://www.youtube.com/watch?v=cBt7ggatawE
Link to the Forum Posting Contest: https://babvrewritten.forumotion.com/t85-a-special-announcement
January 6th 2021
On January 6th 2021, CyBearGuide Ava posted in the bvr-updates channel on our Discord about the dates of two of our forum contests! These contests were the Forum Posting Contest & the Bearville Villain Contest!
Contest Information: https://babvrewritten.forumotion.com/t92-posting-contest-and-bearville-villain-contest