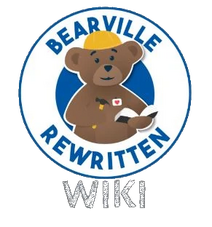 Welcome to the wiki for our work-in-progress rewritten version of the beloved online world - Build-A-Bearville! The game is still under development, however our staff are working incredibly hard to make Bearville come back to life. Any development to the game is often posted on our Discord server and Forums, both of which are linked below! Also, check out the old Bearville Wiki also created by our staff - here you can find lots of memories from minigames to Cub Condo rooms!
Thank you for visiting our wiki page! We hope you have a beary good time joining us on our journey to recreate our favourite childhood game.




Staff (A-Z)
Need help building out this community?
You can also be part of the larger Fandom family of communities. Visit Fandom's Community Central!
Community Founders: Write a good and paragraph-length description for your welcome section about your topic. Let your readers know what your topic is about and add some general information about it. Then you should visit the admin dashboard for more tips.