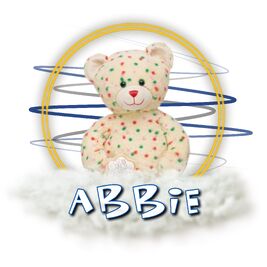 Role(s): Cybearguide, Archivist, & Forums Admin
BABVR Username: AshleyAngel3429
Favorite Bear: Christmas Cookie Bear
Description: Hi everyone! I'm the owner and creator of the Bearville Rewritten Wiki! I started off joining the Bearville Rewritten server in around June of 2020 and quickly became obsessed with it. I started straight away editing one of the old wiki pages that had no progress as I noticed that there was barely any archiving of Bearville online at all.. I ended up getting to 100+ pages all by myself before Ava came along and helped! Overall, me and Ava (along with a couple of other helpers) have now archived over 1000 pages on the Bearville Wiki! All of our hard work for Bearville ended in us becoming Cybearguides and mods of the discord server alongside Alondra and Nubs. More recently, me and Ava had the idea of creating a forums website for all the users to share memories, chat about the game and take part in contests. We got Stacy and her friend to come help us with designing the forums and they look pawsome :) I love being part of the staff team here at Bearville Rewritten and hope that we can recreate the game and bring back so many memories to so many people!
Forums Page: https://babvrewritten.forumotion.com/u2
Contact Information:
For any information or requests involving the wiki including new information, a new idea for the layout or new colour palette ideas, please contact me!